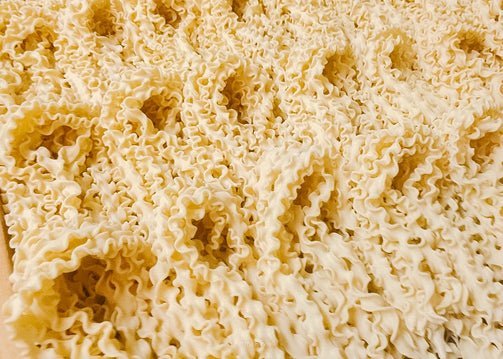 Long Pasta
Angel Hair
Cardeline
Fettuccine
Linguine
Mafaldine
Pappardelle
Spaghetti
Spaghettini
Tagliatelle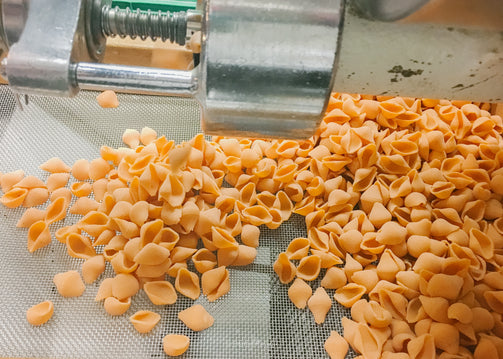 Short Pasta
Conchiglie (Sea Shells)
Cresto Di Gallo
Fusilli
Gnocchi Shells
Macaroni
Penne
Rigatoni
Rotini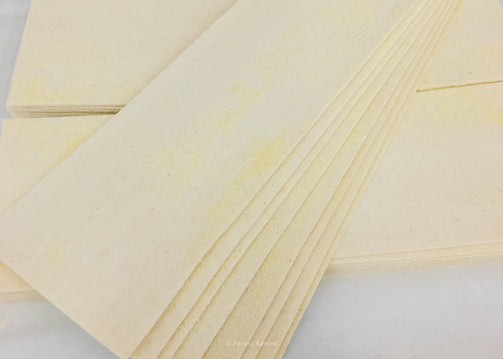 Pasta Sheets
Regular Egg
Roasted Red Pepper
Spinach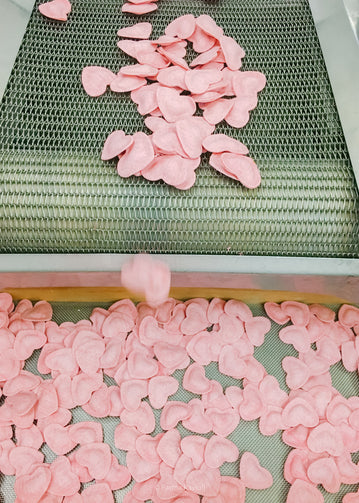 Pasta Shapes
Agnolotti
Cappelletti
Diamond Ravioli
Fiocco Di Neve Ravioli (Snowflake Shape)
Fish Ravioli
Heart Ravioli
Jumbo Ravioli
Mezzaluna
Mini Ravioli
Ravioli
Ravioloni
Tortellini
Stelle Ravioli (Star Shape)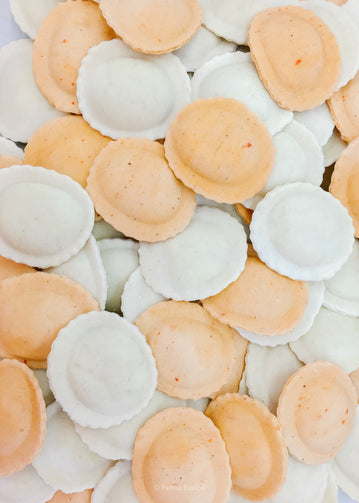 Fillings
Classic Fillings
Butternut Squash with Ginger & Curry
Four Cheese
Mushroom & Leek
Spinach & Ricotta
Veal & Beef
Specialty Fillings
A variety of specialty fillings are available in our fresh frozen freezer section.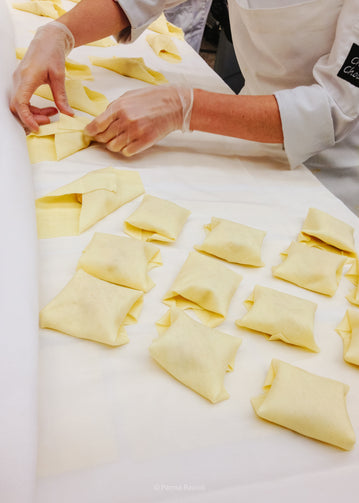 Hand-Rolled Pasta
Cannelloni
Fazzoletti
Manicotti
Rolanda (stuffed rolls)
Stuffed Shells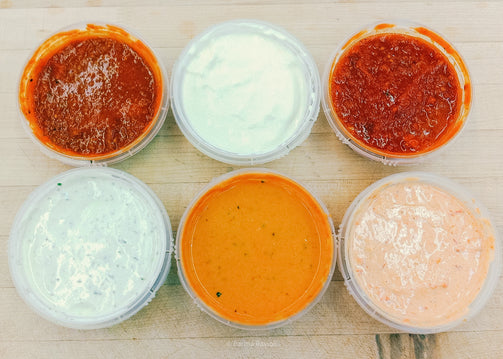 Sauces
Alfredo
Alfredo Garlic
Aurora (Tomato Garlic)
Basil Rosé
Caesar Dressing
Meat
Meatballs in Aurora Sauce
Mediterranean
Napolitana
Pesto (available with and without pine nuts)
Pesto Alfredo
Portobello Mushroom
Quattro Formaggi (Four Cheese)
Red Bell Pepper
Tomato Mushroom
*Chef selected sauce available every week (sauce of the week)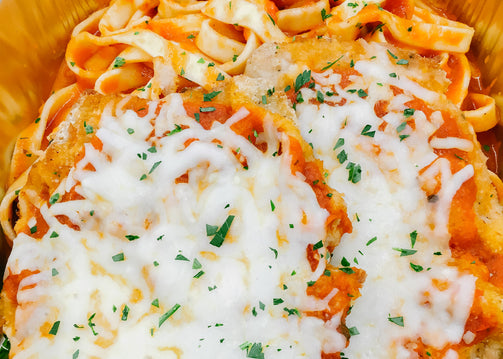 Prepared Meals
- Cannelloni (meat filled pasta)
- Cheese Tortellini in a Portobello Mushroom sauce
- Chicken Cappelletti in a Tomato & - - Cream sauce
- Chicken Pot Pie
- Garlic Bread (available with and without three cheese blend)
- Lasagna
- Manicotti (spinach & ricotta filled pasta)
- Meat Tortellini in a Meat sauce
- Northern Style Vegetable Lasagna
- Penne Arrabiata
- Shepherd's Pie
- Soup (changes weekly)
- Spaghetti with Meatballs
- Tourtière
- Vegetable Lasagna
*From our Chef's table to your dinner table. We offer an assortment of delectable chef-inspired meals made daily.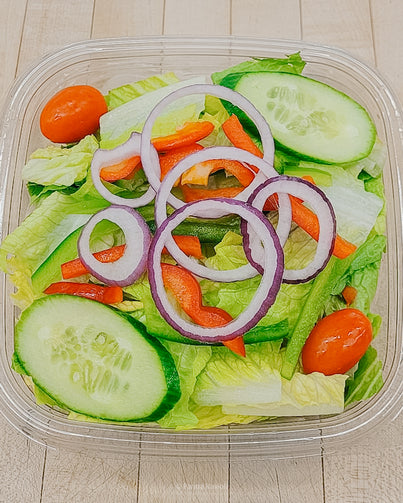 Salads and Breads
Salad
Antipasto
Caesar Salad
Garden Salad
Greek Salad
Spinach Salad
Waldorf Salad

Bread
Artisan Buns and Half Baguettes
Baguette
French Loaf
House-Made Croutons
Italian Loaf
Panini Buns
Portuguese Buns
Rossette Buns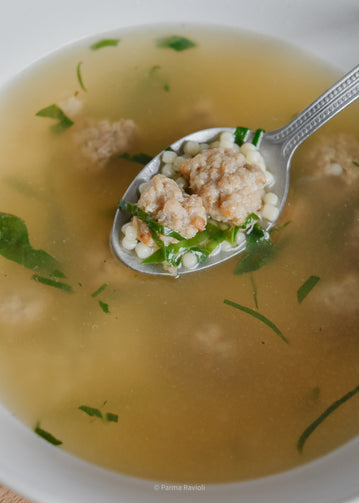 Soup
Parma Ravioli offers a variety of broth and vegetable base soups, chowders and creamy soups. Here are just a few of the ones you could find in store:
Cream of Potato and Leek
Spicy Sausage & Mixed Vegetable
Chicken Corn Chowder
French Onion
Beef & Barley
Cream of Roasted Cauliflower
Italian Stracciatella
Tortellini Pasta in Broth
Genovese Style Vegetable & Bean
Italian Wedding Bell
Desserts
In addition to an assortment of fresh desserts delivered daily we offer the following list of desserts that can complement any meal.
Speciality
Tiramisù
Cannoli (available with chocolate chips)
Baked Pies 
Apple
Blueberry
Caramelized Apple
Cherry
Peach
Pecan
Pumpkin (seasonal)
Raspberry
Strawberry Rhubarb