Lasagna with garlic bread, spaghetti in a meat sauce topped with meatballs and the chicken parmigiana sandwich on a toasted bun are just a few dishes that our hot counter are famous for!
Our open kitchen, friendly atmosphere, and fresh, authentic Italian food prepared by our skilled chefs allows for a perfect meal that will have you coming back for more.
Hot Table Selections
Offering a daily variety of up to four oven baked pasta products featuring an assortment of speciality pasta, along with our lasagna, cannelloni, and fazzoletti
Side Orders
Breaded Chicken Cutlet
Garlic Bread
Grilled Chicken Breast
Meatballs marinated in Aurora Sauce
Roasted Vegetables
Grilled Italian Sausage (gluten-free)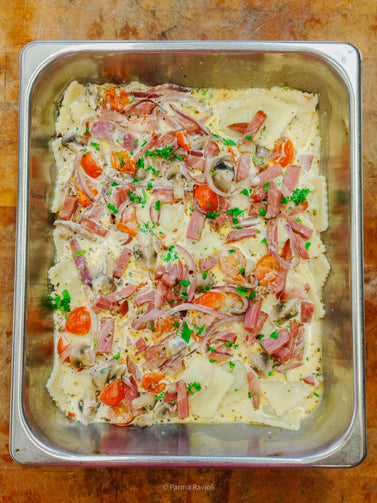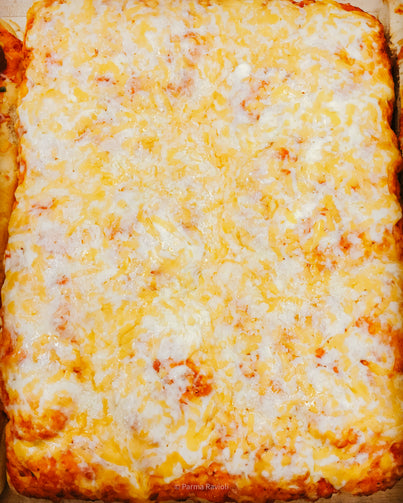 Soup and Pizza
Our soup selections change daily, and include such choices as broth and vegetable base soups, chowders and creamy soups.
Artisan Style Focaccia Pizza​
Three Cheese
Mozzarella, Cheddar and Padano
Specialty of the Day
Chef's Creation
Hot Classic Sandwiches
Chicken Parmigiana/  Portuguese Bun
Breaded chicken, tomato sauce, mozzarella cheese, lettuce, tomato & red onion
Meatball Sandwiches/  Ciriola Bun
Meatballs, meat sauce & mozzarella cheese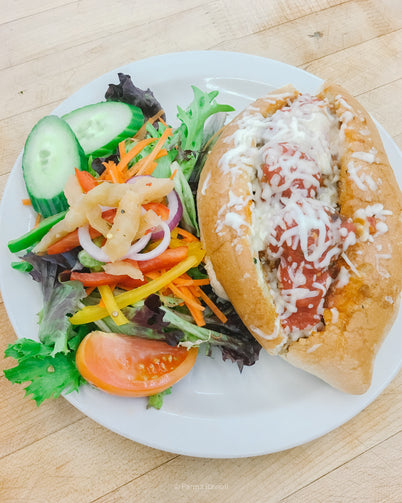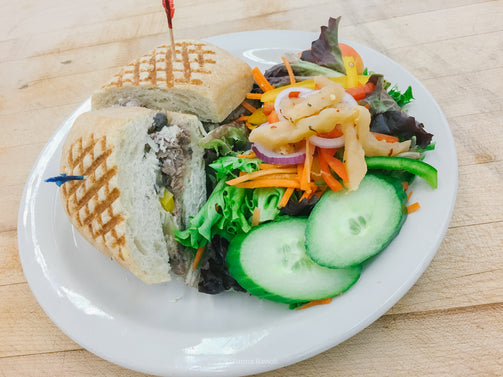 Grilled Panini
Multigrain or White Artisan Bun
Grilled Seasoned Chicken
Grilled chicken, roasted red pepper, fontina cheese & spicy mayo
Italian Cooked Ham (Prosciutto Cotto)
Italian cooked ham, tomato, red onion, fontina cheese & spicy mayo
Wraps alla Parma
Plain or Sun-dried tomato soft tortilla
Chicken Caesar
Grilled chicken, romaine lettuce, caesar dressing, real bacon bits, house-made croutons, grated parmigiano & mozzarella cheese
Chicken Club
Grilled chicken, spring mix, real bacon bits, tomato, mozzarella cheese & garlic aioli
Vegetarian Special
Roasted vegetables, romaine lettuce, julienne vegetables, mozzarella cheese & spicy mayo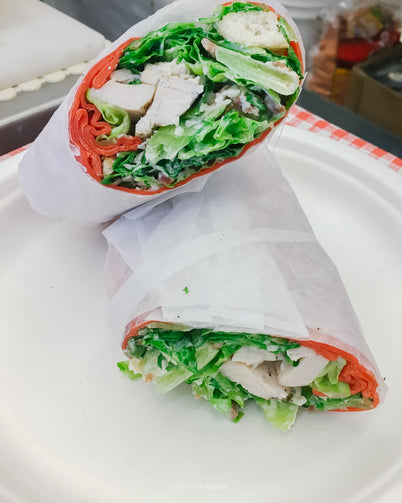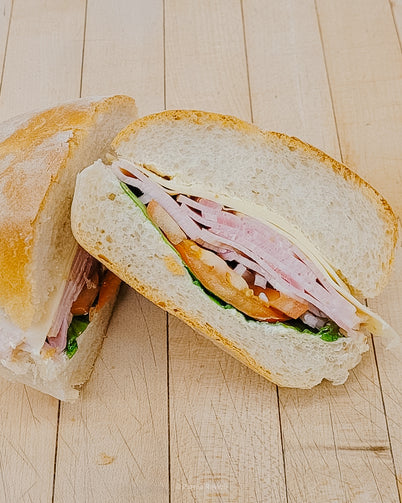 Grab & Go Sandwiches
Genova Salami/  Portuguese Bun
Genova salami, lettuce, tomato, red onion & spicy mayo
Italian Cooked Ham (Prosciutto Cotto)/  Portuguese Bun
Italian cooked ham, swiss cheese, lettuce, tomato, red onion & honey Dijon mayo
Roast Turkey/  Portuguese Bun
Turkey, provolone cheese, lettuce, tomato, red onion & honey Dijon mayo
Spicy Soppressata Salami/  Portuguese Bun
Spicy soppressata salami, spicy eggplant, lettuce, tomato & red onion
House Salads
Garden Salad/  Balsamic Dressing
Spring mix, red onion, assorted bell peppers, carrot, tomato, spicy eggplant & cucumber
Chicken Garden Salad/  Balsamic Dressing
Grilled or breaded chicken, spring mix, red onion, assorted bell peppers, carrot, tomato & cucumber
Caesar Salad/  Caesar Dressing
Romaine lettuce, real bacon bits, croutons & grated parmigiano cheese
Chicken Caesar Salad/  Caesar Dressing
Grilled or breaded chicken, romaine lettuce, real bacon bits, house-made croutons & grated parmigiano cheese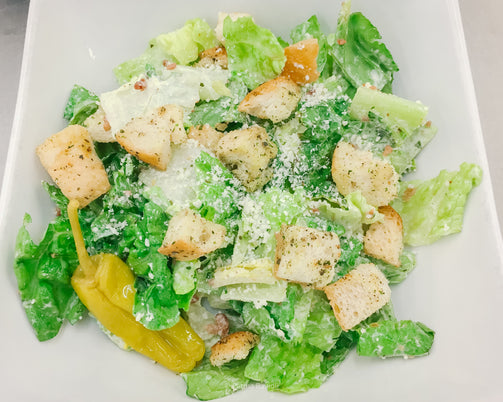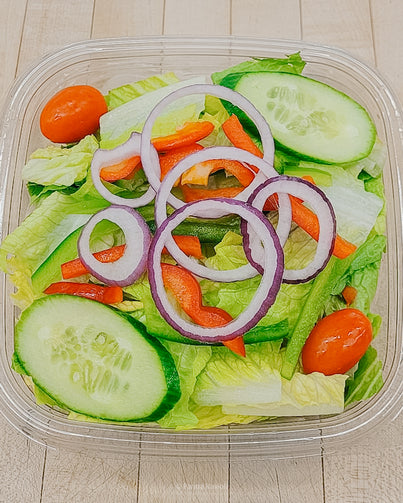 Grab & Go Salads
Caesar Salad/  Caesar Dressing
Romaine lettuce, real bacon bits, house-made croutons & grated parmigiano cheese
Garden Salad/  Balsamic Dressing
Spring mix, red onion, assorted bell peppers, carrot, tomato, spicy eggplant & cucumber
Greek Style Salad/  Herb Vinaigrette
Romaine lettuce, red and green bell peppers, cucumber, red onion, kalamata olive, cherry tomato & feta cheese
Waldorf Salad/  Raspberry Vinaigrette
Spring mix leaf lettuce, dried cranberries, pecans & goat cheese